Linear Garage Door Opener
There is a wide selection of Linear garage door opener models
The manufacturer has more than 50 years of experience and solid reputation. It is best known for its traditional designs, but now there are some more innovative systems available as well.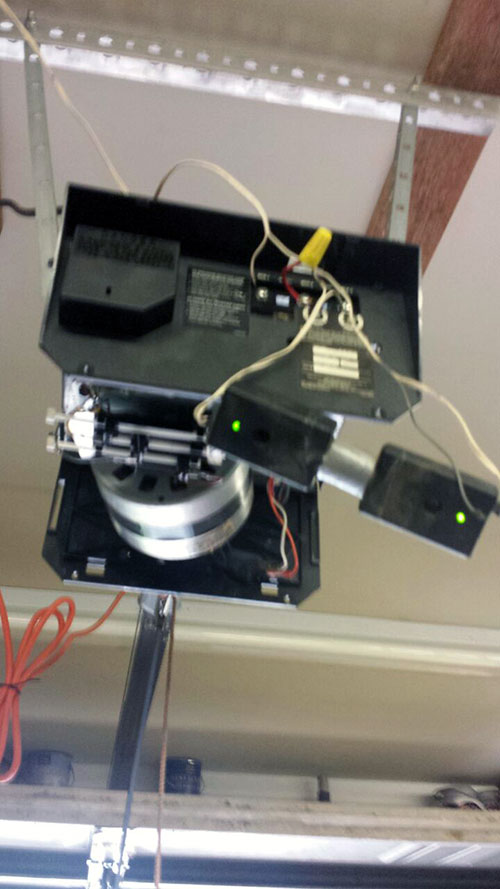 The classic option in the range of the brand is the chain drive opener with 0.5-horsepower AC motor. The chain is durable and operates reliably, but requires regular cleaning and lubrication to run smoothly and make minimal amount of noise. This horsepower is perfectly sufficient for lifting a standard two-car garage door.
The most innovative option is the belt drive opener with DC motor. It is true that this type of motor is paired with an inverter to use AC power from the electric grid of the house, but it has several advantages over a traditional AC one. It has smoother and quieter operation. The start is typically faster. It is usually more energy-efficient as well. Another major advantage of the DC motor is that it can be connected to a backup battery. In this way, the opener can operate the overhead door even in case of a power outage. The drive belt is much quieter than the metal chain and does not require lubrication maintenance.
Each Linear garage door opener comes with a remote control, a pair of safety sensors and a console that is mounted inside the garage. The range of optional accessories includes a wireless keypad that is designed to be mounted outside of the garage and used instead of the remote when necessary. There are motor units with single and double lights. The rail size is selected in line with the height of the garage door.