Hurricane Preparation Tips For Garage Doors
01/19/2017
Back To Blog
During high wind events, protecting your family and home from impacts and fast winds can be a challenge if you are not adequately prepared for them. Your garage doors, while providing you with essential protection in this regard, could also pose one of the greatest dangers if it is not up to the task of meeting extreme weather head on.
So, to help you ensure that you are in no danger the next time a hurricane hits your area, here are some helpful tips on making sure that you are properly prepared during the next high wind event.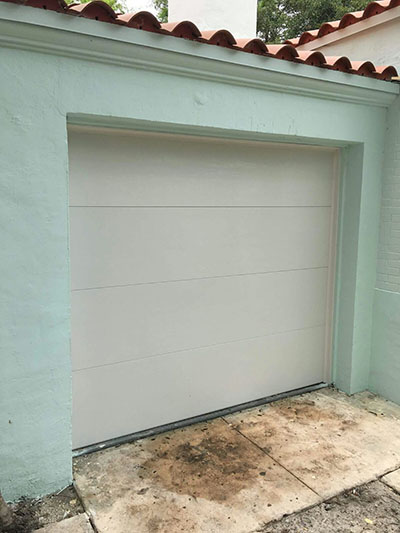 Know Your Zones
Various areas within the US are affected differently by the weather, making zones such as Florida more vulnerable to hurricanes and high wind events. Because of this, it is essential to ensure that your residential garage door meets the requirements of wind resistance in your area.
Before having a door installed, check to make sure that it is wind or impact rated in accordance with your zone. This is a requirement for keeping your property, family and neighbors adequately protected during s hurricane.
Get the Right Gear
Not all doors are manufactured equally, and those meant for areas with high winds are specifically designed to be sturdier and more protective. Besides opting for doors that have an adequate wind resistance and impact rating, it is wise to invest in high grade door hinges, U-bars for your rollers and panels, as well as heavy duty jamb brackets to support the door's frame during high wind events.
Without adequate support, your door may be damaged during a storm, or worse still, a sudden change of interior air pressure could cause major structural damages to your home, so there is no good reason to neglect having the right parts fitted to your door.
Make Sure Their Condition Is Right
Ensuring that your door continually does what it's supposed to during a high wind event, requires its parts to be kept in optimal condition. For this reason, regular door maintenance is essential. Inspections and upkeep should never be ignored at the best of times, but as far as hurricanes are concerned, maintenance could be what separates safety from disaster.
Maintenance is particularly important following a hurricane or high wind event that may have put too much strain on the door, making it less protective the next time one comes around. For this reason, it is essential to make sure that your system is still in good condition at the end of each storm, and if it is not, you should opt to have repairs conducted as soon as possible.
Contact Garage Door Repair Tarpon Springs and learn more about getting a hurricane resistant door!